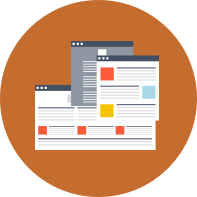 Screen Sharing
Confidently share a single browser page, easily switch in-between different pages or full-screen mode. An audit log along with content filtering helps to maintain top-tier security.
Works every time
CrankWheel works over bad network connections, on obscure devices and old browsers. Mac, PC, iOS, Android, Internet Explorer, Blackberries - it always works!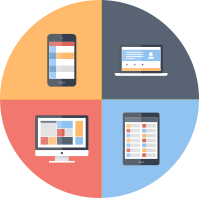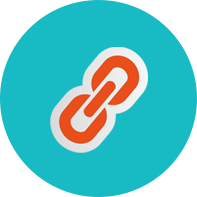 Easy viewer links and presentation lobbies
Present your screen one-on-one now or create a link for customers to join using e-mail or SMS.
No installation for viewers - so simple!
Even the least tech-savvy customers can use CrankWheel. No need for exchanging dial-in codes or running executable files that don't work every time.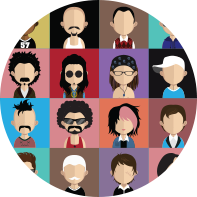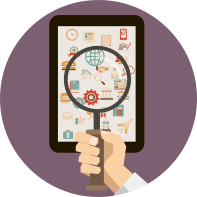 No more asking "do you see it yet?"
An innovative preview pane lets you know exactly what your customer is seeing. Engage customers even if there's a delay on the network.
Secure, professional screen sharing
CrankWheel uses industry-standard encryption, permission management, content filters and audit logs that ensure you never share more than you'd like.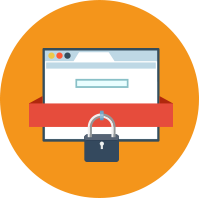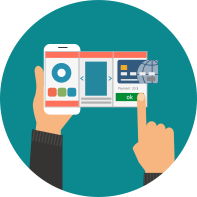 Simple reporting and analytics
Breaking down number of sessions and length of demonstrations by presenter is one thing. Restrictions of content and audit logs make screen sharing simple and reliable.
Customization and White-labeling
Add a personalized touch to sales and customer service that make use of screen sharing by adding your style to CrankWheel's public links.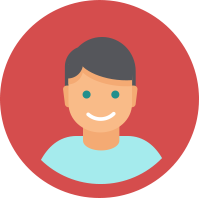 Team
$9 / mo

per presenter

Unlimited usage

A team-sized planfor up to 50 presenters

Up to 50 presenters Lightweight screen sharing for startups,
agencies and remote teams

Private Screen Sharingsessions with just you and one viewer

One-on-one sharing

Browser Sharingallows you to share only the contents of your browser

Browser Sharing

Program Sharingallows you to share only the contents of selected programs e.g., spreadsheet software

Program Sharing

Full Screen Sharingallows you to share your screen exactly the way you see it

Full Screen Sharing

A Chrome Extensionallows you to start CrankWheel from your browser

Chrome Extension

Viewer linksare a quick way to share access to your screen sharing sessions

Viewer links

Viewer SMScan be sent to users on smarphones who want to see your screen

Viewer SMS

One-to-many sharingallows you to host entire presentations with a big audience

One-to-many sharing

Customizationfeatures guarantee a native look and feel of your CrankWheel

Customization

Public linksallow multiple people to join a screen sharing session

Public link

Integratedwith ConferenceCall, provided at no additional monthly cost.

Phone Conferencing

Native language supportof English, Dutch, German, Finnish, French, Icelandic, Italian, Japanese and Polish

9 languages


Business
$19 / mo

per presenter

Unlimited Usage, 20% discount for 12 month subscription

A business-sized planfor unlimited number of presenters.

∞ presenters Professional screen sharing plan for
customer-facing teams that require their
demonstrations to work every time

Including:One-on-one sharing, Browser Sharing, Program Sharing, Full Screen Sharing, Chrome Extension, Viewer links, Viewer SMS, One-to-many sharing, Customization, Public link, Phone Conferencing, 9 languages

All Team features

Permission managementallows you to restrict presenters based on authority

Permission management

Usage reportsshow how many sessions and how much time has been spent on CrankWheel

Usage reports

APIis available to further extend the capabilities of screen sharing

API

Premium supportmeans we'll always be there to help you, regardless of holidays or time of day

Premium support

Authenticationof all your user accounts through secure SSO

Single Sign On



Enterprise
$29 / mo

per presenter

Unlimited Usage, 20% discount for 12 month subscription

A enterprise-sized planfor unlimited number of presenters.

∞ presenters Enterprise-level features with included training
and flexible onboarding that fits into any budget

Including:One-on-one sharing, Browser Sharing, Program Sharing, Full Screen Sharing, Chrome Extension, Viewer links, Viewer SMS, One-to-many sharing, Customization, Public link, Phone Conferencing, 9 languages, Permission management, Usage reports, API, Premium support, Single sign on

All Business features

Registeredlog of events based on CrankWheel usage

Audit Log

Blacklistof websites not allowed to share by your users

Content Filter

Dedicatedsessions with our product specialists that allow you to quickly learn CrankWheel

Training

50%discount for the first 4 months of using CrankWheel

Onboarding Plan

SLAthat guarantees service standards at an enterprise level

SLA

Customizablebranding of CrankWheel that ensures a native look and feel

White label

A local support numberdedicated to enterprise customers, for the quickest support

24/7 telephone support

Customer relationship managementintegration lets you store details of CrankWheel sessions with the right sales contacts

CRM Integration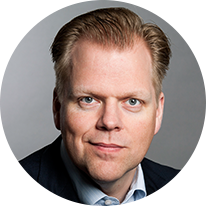 Jói Sigurdsson
Founder / CEO
10 years at Google, leading technical teams servicing tens and hundreds of millions of active users of Google Chrome, Google Toolbar and Google Desktop
Co-founder or early C-level employee of several startups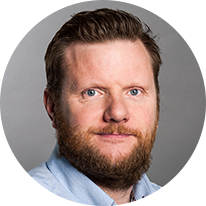 Gilsi Sigvaldason
Co-founder / CCO
15 years in sales and customer service industries as a sales representative and manager, specializing in new customer sales and keeping existing customers happy
Banking, insurance, real estate, telecommunications
follow us on social media