How to Sell Home Services Over the Phone
The landscape of selling home services has undergone a significant transformation. Gone are the days when door-to-door sales were the primary method.
In its place, digital strategies and -platforms have emerged, reshaping how service providers connect with potential clients.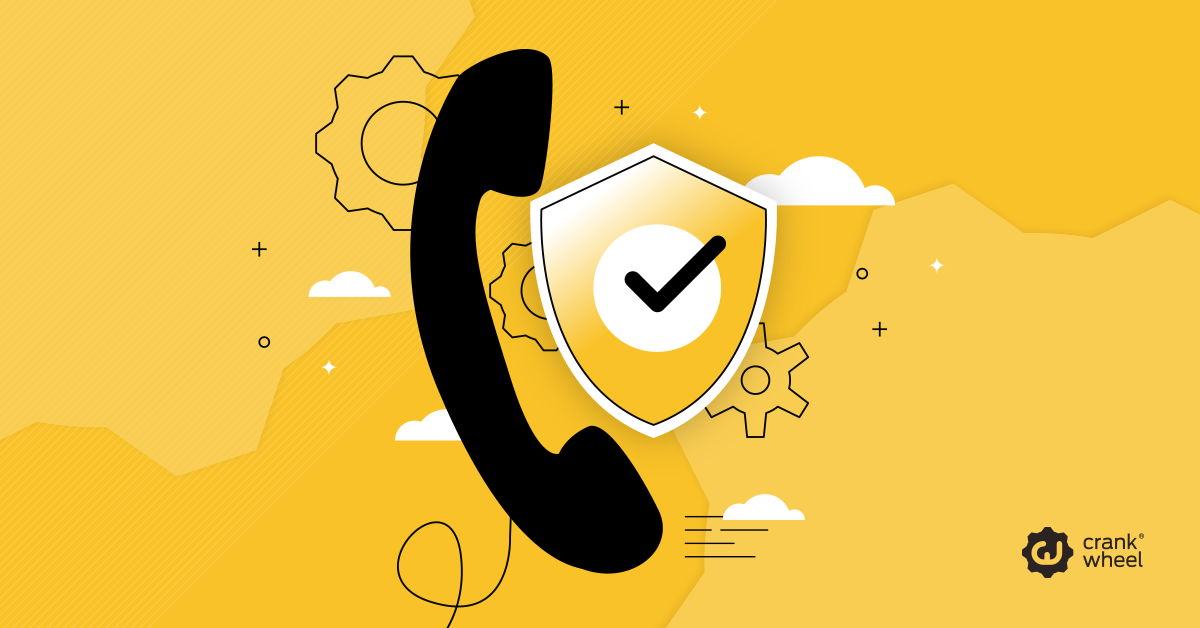 Today's homeowners are more informed than ever, often turning to online reviews, social media testimonials, and online content to make their decisions.
This shift demands that businesses adapt, offering not just quality services but also a seamless, modern customer journey.
From content marketing to online reviews, from interactive websites to social media engagement, there are untapped opportunities for home service providers to showcase expertise, build trust, and engage potential clients.
The tools have changed but the essence of selling remains rooted in understanding customer needs, building trust, and delivering value.
Shortcuts:
Selling Home Services: Door-to-Door vs. Remotely
Selling home services used to be an in-person affair. Salespeople would knock on doors, offering services ranging from cleaning to home renovations.
While this method had its merits, it came with challenges—travel time, limited reach, and the unpredictability of face-to-face interactions.
With advancements in technology, selling home services over the phone became not just feasible but also advantageous.
The reach has expanded, efficiency improved, and salespeople can cater to a broader audience.
The Power of Visual Demonstrations
Visuals have always played a pivotal role in sales. A picture is worth a thousand words. This is why you should add visuals to your phone calls by sharing your screen. Instead of merely describing a service, salespeople can now show satellite images, potential outcomes, designs, and transformations in real-time.
Consider a homeowner interested in renovating their kitchen. With screen sharing, they can view design mock-ups, color palettes, and even 3D renders, while discussing it over the phone. This interactive and visual approach not only enhances understanding but also builds trust.
Using the correct tool for telesales
You probably know this scenario: You are on the call, the conversation is flowing and you want to share screen with the prospect. You send them an invite to the meeting but you spend the next ten minutes trying to help them to connect to your screen - setting up some software and teaching them how to enable the audio and turning off the webcam.
Unlike collaboration platforms like Zoom and Teams, CrankWheel was designed for telesales. With CrankWheel, you don't have to assume that your prospects have CrankWheel installed. In fact, they are never asked to download the CrankWheel app when they are connecting.
Other apps might allow people to connect to a meeting with their desktop browsers, but they always prompt them to download the app. 
Collaboration platforms require users who are connecting to a meeting on their mobile devices to go to the app store and download the application just for that meeting.
CrankWheel enables you to show your screen to prospects in seconds on any device, without troubleshooting them through technical issues. 
Sales Tips for Selling Home Services Over the Phone
Home service providers are no longer limited to door-to-door pitches or physical demonstrations. With the help of screen sharing, salespeople can now showcase their services, provide visual evidence of their expertise, and build trust, all without leaving their desks or requiring potential clients to download complex software.
This shift to remote sales offers a unique blend of convenience and personal touch, allowing providers to reach a wider audience while still maintaining the intimacy of face-to-face interactions.
For those in the home services industry, this presents a golden opportunity.
Whether you're offering cleaning services, home renovations, or specialized care, the ability to visually walk a potential client through processes, results, and benefits can significantly enhance your sales pitch.
The key lies in understanding how to tailor your presentation for each service, ensuring clarity, building trust, and ultimately, securing that all-important 'yes' from the homeowner.
Selling House Cleaning Services:
A clean home is not just about aesthetics; it's about health, well-being, and peace of mind. Selling this service remotely allows sales agents to reach a wider audience, showcasing the depth and detail of their cleaning process.
Sales Tips:
Demonstrate cleaning techniques or the efficacy of specific products.
Show areas often overlooked during regular cleaning and how your service addresses them.
Play testimonials of satisfied customers, emphasizing the freshness and cleanliness post-service.
Offering Carpet Cleaning in Remote Sales:
Carpets, while adding comfort and beauty to a home, can trap dirt, allergens, and stains. In remote sales, the ability to visually demonstrate the transformation of a carpet from dirty to pristine can be a compelling selling point.
Sales Tips:
Compare before-and-after images of carpets, emphasizing stain removal and color restoration.
Explain the machinery or products used, ensuring customers of their carpet's safety.
Highlight the health benefits of a clean carpet, such as reduced allergens.
Selling Window Cleaning Services:
Windows are the eyes of the home and clean windows can drastically improve a property's appearance.
When selling this service remotely, the ability to showcase the stark difference between cleaned and uncleaned windows can captivate potential clients.
Sales Tips:
Use visuals to emphasize the clarity difference between cleaned and uncleaned windows.
Showcase safety measures for high-rise window cleaning.
Highlight the longevity of cleanliness post-service and the benefits of regular maintenance.
Showcasing Pool Cleaning Solutions:
A pristine pool is both inviting and safe. In the realm of remote sales, visually demonstrating the transformation of a murky pool to a crystal-clear oasis can be the deciding factor for homeowners.
Sales Tips:
Display transformations of dirty pools to pristine ones.
Emphasize the health benefits of a professionally cleaned pool.
Give an example of the tools and products used, ensuring they're safe for the pool's material and the environment.
How to Sell Painting Services:
A fresh coat of paint can rejuvenate a space. When selling painting services remotely, sellers can present color options and finishes, and even simulate the final look, ensuring homeowners make informed decisions.
Sales Tips:
Use screen sharing to present color palettes and finishes.
Showcase past projects, emphasizing transformations.
Offer interactive tools that allow homeowners to visualize different color combinations.
Selling Flooring over the phone:
Flooring can dramatically change the feel and aesthetics of a home. When selling flooring services remotely, salespeople can offer a visual journey through various flooring options, helping homeowners envision the transformation.
Sales Tips:
Display flooring samples, textures and finishes from your screen.
Demonstrate the durability and maintenance aspects of different flooring types.
Showcase before-and-after images of flooring projects, emphasizing the transformation.
Kitchen and Bathroom Remodeling:
These are two of the most frequently used spaces in a home, and their design and functionality matter immensely. Through remote sales, salespeople can provide 3D renders and design mock-ups, allowing homeowners to visualize potential renovations.
Sales Tips:
Present 3D renders of potential renovations, allowing homeowners to virtually walk through the space.
Highlight key features and upgrades that can be incorporated.
Showcase past projects, emphasizing functionality and design improvements.
Landscaping:
A home's exterior is its first impression. Landscaping services can transform a property's curb appeal. Selling these services remotely allows sales reps to present design mock-ups and plant arrangement visuals.
Sales Tips:
Present landscaping design mock-ups.
Visualize seasonal plant options and their care requirements.
Give a comparison with before-and-after images of landscaping projects.
How to sell Pest Control Remotely:
Pests can be a homeowner's nightmare. Through remote sales, salespeople can visually demonstrate affected areas and treatment plans, offering peace of mind to homeowners.
Sales Tips:
Use visuals of the typically affected areas in and around a home and demonstrate treatment plans.
Show images of rodents or bugs that might be causing trouble.
Emphasize the safety and eco-friendliness of the treatment methods.
Use testimonials from satisfied customers, emphasizing the effectiveness of treatments.
Interior Design:
Every homeowner dreams of a space that reflects their personality and style. Selling interior design services remotely allows the rep to present design mock-ups, decor options, and even virtual room tours.
Sales Tips:
Present design mock-ups and decor options visually.
Highlight space utilization and design themes tailored to the homeowner's preferences.
Showcase past projects, emphasizing transformations and design coherence.
Selling Home Security to Prospects:
Safety is paramount, and homeowners want to ensure their loved ones and assets are protected. Through remote selling, agents can walk homeowners through security system interfaces, showing them how alarms, cameras, and other systems operate.
Sales Tips:
Demonstrate the user interface of security systems with a visual demo.
Highlight the coverage areas of security cameras and sensors.
Showcase testimonials and case studies to build trust.
How to Sell Home Energy Audits:
A home energy audit identifies areas of energy wastage and recommends solutions. Salespeople can remotely walk homeowners through these findings, using visuals to highlight problem areas and their solutions.
Sales Tips:
Present thermal images showing heat loss areas during the call.
Highlight potential savings with energy-efficient solutions.
Have testimonials from homeowners who've realized significant energy savings post-audit.
The Best Way to Sell Solar Panels:
Solar panels are a tangible step towards sustainable living. Selling these services remotely, enables agents to provide estimates on energy production, savings, and even potential earnings from feed-in tariffs.
Sales Tips:
Demonstrate potential placement of panels using satellite imagery of the homeowner's property.
Compare different financing options and payback periods
Showcase before-and-after images of installations and testimonials emphasizing reduced energy bills.
Selling Insulation and Weatherproofing:
Proper insulation can drastically reduce energy consumption. Sales reps can visually demonstrate over the phone the areas of a home that benefit most from improved insulation and weatherproofing.
Sales Tips:
Use visuals to show areas of a home prone to heat loss.
Highlight the immediate comfort benefits and long-term cost savings.
Show the benefits by comparing before-and-after results of insulation projects.
How to Sell HVAC Services from Home:
Heating, ventilation, and air conditioning systems are crucial for comfort. With the assistance of screen sharing, the salesperson can walk homeowners through energy calculations and system efficiencies.
Sales Tips:
Explain visually energy calculations and potential savings.
Highlight the benefits of regular maintenance.
Show before-and-after images of system cleanings or repairs.
Roof Repair Sales in a Remote Setting:
A sturdy roof is essential for the safety and longevity of a home. Sales reps selling roof repair services remotely can use satellite imagery for accurate estimates based on the size and condition of the roof.
Sales Tips:
Use satellite images to assess the size of the roof and give estimates.
Highlight potential problem areas and the solutions offered.
Use before-and-after images of roof repairs.
Selling Moving Services Over The Phone:
A successful move requires organization and care. Salespeople can showcase packing techniques and inventory management, ensuring homeowners of a hassle-free move.
Sales Tips:
Play a timelapse video to show packing techniques and materials used.
Highlight insurance and safety measures during transit.
Show testimonials emphasizing timely and damage-free moves.
How to Sell Storage Services:
Storing belongings securely is a top priority for homeowners. When selling those services remotely, agents can offer virtual tours of storage facilities, instilling confidence in potential clients.
Sales Tips:
Use screen sharing to give virtual tours of storage facilities.
Build trust by showing the security measures in place.
Display customer reviews that highlight the safety and accessibility of stored items.
Selling Elderly Home Health Care:
Providing medical and non-medical care at home ensures comfort and familiarity for the elderly or those in need. In a remote sales setting, reps can offer demonstrations of care routines and virtual consultations.
Sales Tips:
Walk families through care routines and schedules.
Highlight the qualifications and training of caregivers.
Show testimonials from families emphasizing the quality of care provided.
How to Generate Leads for Home Services
Acquiring quality leads is a must for business growth. The Internet has revolutionized the way service providers connect with potential clients, offering avenues to capture interest and drive engagement.
Traditional methods like word-of-mouth referrals and local advertising still hold value, but they've been complemented, and in some cases, overshadowed by online strategies that can cast a wider net and yield more targeted results.
One of the most potent tools in a service provider's arsenal is content marketing.
By offering valuable content, businesses can position themselves as industry experts. This not only boosts search engine rankings but also builds trust with potential clients who are researching their problems online.
Coupled with a strong social media presence, where providers can showcase their work, engage with their community, and respond to queries in real time, content marketing can drive organic traffic and convert curious visitors into loyal customers.
There are more direct lead generation methods. Pay-per-click (PPC) advertising, for instance, allows businesses to place themselves directly in front of potential clients actively seeking their services.
Platforms like Google Ads or Facebook Ads let providers target specific demographics, locations, and even behaviors, ensuring that their marketing budget is spent reaching those most likely to convert. Similarly, email marketing campaigns, when executed with precision and personalization, can nurture leads, keeping your services top-of-mind for when homeowners are ready to take action.
The importance of referrals for home services
One method stands the test of time in its effectiveness and authenticity: referrals. Personal recommendations from satisfied customers not only carry a weight of trust but also serve as a testament to the quality and reliability of your services.
Hearing about a positive experience from friends, family, or neighbors, is more persuasive than any ad or online review.
Getting referrals requires a proactive approach. Encourage satisfied clients to spread the word, perhaps by offering incentives like discounts on future services or a referral bonus. Make the referral process as seamless as possible.
Providing clients with easy-to-share online links or even physical referral cards can expedite the process. While online platforms and strategies are crucial, the human element of trust, built through genuine customer satisfaction and word-of-mouth, remains an invaluable asset in the home services industry.
Collecting Online Reviews
Online reviews have become the modern word-of-mouth. For home service providers, these reviews offer potential clients a glimpse into the quality and reliability of their services.
A series of positive reviews can significantly boost credibility, driving more inquiries and bookings. Conversely, negative reviews, if not addressed promptly and professionally, can deter potential clients.
It's essential for businesses to actively encourage satisfied customers to leave positive feedback on platforms like Google, Yelp, and industry-specific sites.
Equally important is monitoring these platforms, addressing concerns, and showcasing a commitment to customer satisfaction. In an age where consumers are more informed than ever, online reviews play a pivotal role in building trust and establishing a strong reputation in the home services sector.
One of the unique features of CrankWheel is the Post-session redirect. When you end a screen sharing session, the client is automatically redirected to the landing page that you have selected. You could use this feature to direct people to an online review page or use it to collect referrals. Many CrankWheel users use the post-session redirect specifically for follow-up calls.
Conclusion
The landscape of selling home services has undeniably transformed in recent years.
From leveraging screen sharing tools to harnessing the power of online reviews, businesses now have a myriad of strategies at their disposal to connect with and convince potential clients.
The tools and platforms may evolve but the core principle remains unchanged: building trust.
Whether it's through a visually compelling remote presentation, a heartfelt referral, or a glowing online review, the goal is to assure homeowners of the quality, reliability, and value of your services.
By embracing these methods while maintaining a genuine commitment to customer satisfaction, home service providers can thrive in today's market and lay a strong foundation for future success.