Organic Lead Generation Strategies for Health Insurance Agents
Generating leads is the first step to growing your business as an insurance agent. But you don't need to pay out for expensive advertising campaigns to build a strong client base. There are many ways to create leads organically, without paying for ads.
This article will explore the best organic lead-generation strategies for insurance agents, including the Four Ls of lead generation: Lead capture, Lead magnet, Landing page conversion, and Lead scoring.
We will also look at specific lead generation techniques, and how they can help you to attract your ideal clients.
Shortcuts:
What is Organic Lead Generation?
Organic lead generation is a way of finding potential clients or customers without using paid-for advertising techniques. These include PPC ads, Google ads, sponsored social media posts, and influencer marketing.
Growing leads organically is about building trust with potential clients. This could be something as simple as using a local .ae domain name, instead of the generic .com, if your company is based in the UAE. Equally, it could be sharing reviews, good and bad, to show potential clients how you are growing as a company.
Why is it so important?
It may be tempting as a new insurance agent to spend your marketing budget on ads and sponsored posts. But there is another way to generate leads even if you're starting from scratch. Organic lead generation takes more work initially, but it is more cost-effective.
You can create stronger relationships with potential leads, which creates higher-value clients in the long run. You are also organically building your credibility and trust, which will make your business more solid and sustainable. Your value proposition becomes evident as you offer valuable content and establish trust with your audience.
It could also be that you don't have the budget for costly ad campaigns. In that case, you will need help to attract ideal leads to compete with larger insurance agencies.
The Four Ls of Lead Generation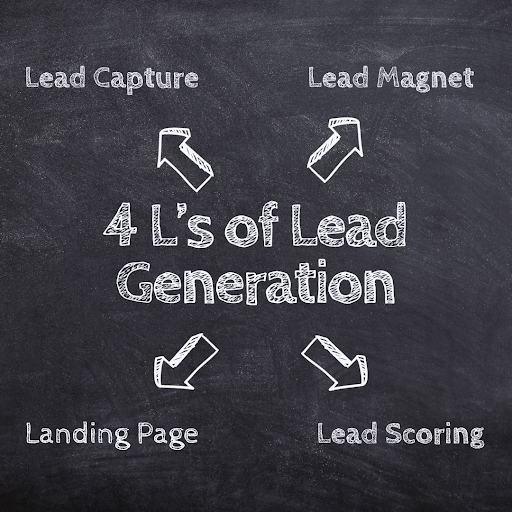 Image created by the author
Before we start looking at individual lead generation techniques it is important to know the four Ls of lead generation—lead capture, lead magnet, landing page conversion, and lead scoring.
Lead capture
Lead capture is turning those browsers and initial inquiries into actual leads. You want potential clients to give you their information, or contact you in some way. In a world of spammers and unsolicited messages, the generic "subscribe here" button isn't very inviting.
You need to give potential clients a reason to share their information. This is where lead magnets come in. You need to give away something valuable in return for their details.
Lead magnet
A lead magnet is a way of keeping potential leads engaged until they decide that they want your service enough to share their details. Generating traffic to your website doesn't automatically generate leads. You need to think about what you can offer before you ask.
But what are potential customers looking for? Often people browsing are looking for an answer to a question, or a solution to a pain point. If you can give this to them, you can show that you are relevant in your industry, and build trust.
Lead magnets can be:
Watchable content – webinars, training videos, advice, and top-tip videos
Downloadable content – ebooks, White Papers, and reports
Interactive content – questionnaires, surveys, quote calculators, and maps
Lead magnets should always be free, and only available to potential clients who share their information such as their email address to subscribe to your email list, or phone number to follow up on a quote. 
You should always be clear about how you will be using their information.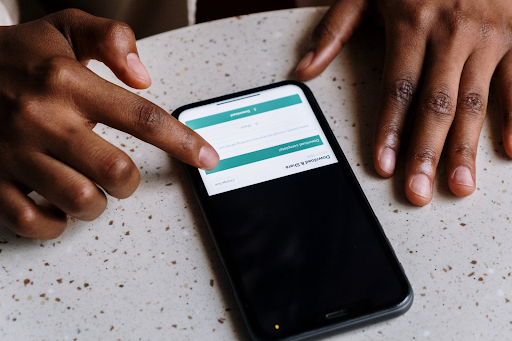 Free to use image from Pexels
Landing page conversion
Landing pages can be a valuable way to attract leads if they are used properly. First of all, they are different from your website homepage. They are a page that customers land on when they click on an advertisement or other marketing link.
When focusing on organic leads, landing pages can be reached by links from blog posts, social media content, or banners on your own website.
When creating your landing page, stick to one service and one call-to-action (CTA). This is important as you are trying to generate specific leads.
For example, you may have written a blog post on "Things to consider for the Open Enrollment Period". You would then link to a landing page that helps people get in touch with you to enroll them in the Marketplace.
Landing pages need to be visually appealing, with a small amount of content. Stick to the important details and the CTA. You may lose your lead if they click through to a busy page with too much information. Also, make it as easy as possible for them to share details with a contact form.
Your landing page doesn't necessarily need to use the same domain as your website. You can consider subdomains, directories, or a new domain name altogether. It depends on your objective for the page. For example, imagine you're an insurance agent who sells global health insurance to digital nomads in Oceania, considering New Zealand domain names may generate new leads.
Lead scoring
Lead scoring is a scoring system based on potential clients' profiles and interactions. This makes it easier to identify which leads are more valuable, so you can prioritize when following up. The best way to do this is by quantifying demographics and interactions.
Look at what adds value to a potential lead, then create a scoring system based on your priorities as an agent. For example, think about the types of clients whom you could cross-sell life insurance with their health insurance.
How old are they?
What industry do they work in?
Do they already have insurance?
And so on
Add points for positive interactions such as watching a how-to video or using the quote generator. Deduct points for negative behaviors, such as unsubscribing after downloading content.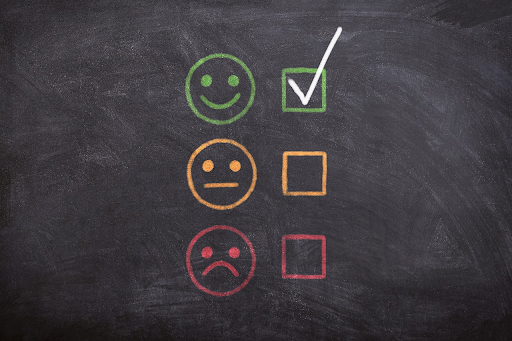 Free to use image from Pixabay
7 Strategies for Organic Lead Generation
Now you know the basics of organic lead generation, let's get down to the specifics. Here are some lead-generation techniques for insurance agents.
1. Optimize your website
The first priority for organic lead generation is your website. This is where your leads will eventually end up. So it needs to be easy to navigate and optimized for mobile, tablet, and computer use.
Make customer contact the priority. Your company contact information must be up to date, with a call-to-action to point potential customers to your preferred form of contact. For example, if you have just invested in a voice call service you may want to add "If you are looking for a quick quote, give us a call today on [phone number]!"
Even better, you can use an instant Call to Action button on your website. That way, you will get a notification when leads are filling out the form on your page and can call them while they are still typing in. 
If you use a contact form instead of just giving your email address you can categorize your customer inquiries before they reach your inbox. This makes it easier to separate potential leads from other emails. It will also lower the chance of receiving spam emails.
2. Add a chatbot
You may also want to think about adding a chatbot to your website. This can streamline your lead generation by capturing names, emails, and other contact information. These can then be followed up by a member of your team.
When trained correctly, AI can be very useful in identifying user intent. So, while your chatbot is answering questions and assisting customers, it is also collecting the details you need to identify a lead.
Chatbots can also be used to schedule appointments, provide quotes, and help current customers file insurance claims. Improving your customer satisfaction rates will help you to generate better leads.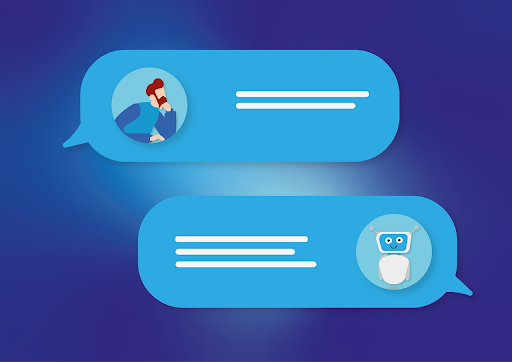 Free to use image from Pixabay
3. Make it customer-centric
Clients nowadays want a personalized experience. The only way to achieve this is to take a customer-centric approach to your work. Part of lead generation is to encourage clients to come to you. But you also have to go out and look for them.
When you have identified your target audience, delve a little deeper. Look at how they shop as well as where. Find out when they last renewed their insurance. Do they look for providers ahead of time, or do they wait until the last minute?
It is also important to pay attention to client reviews. They will show you areas where you need to improve, as well as highlight your strengths.
4. Use email marketing
Email marketing is often one of the forgotten lead generation strategies. But it can be effective if you have a good strategy. That optimized contact form on your website, as well as your inviting landing pages, will help you build your email list. But how do you generate leads with email?
Create interesting newsletters with need-to-know information and offers.
Consider incorporating cold calling software into your email marketing strategy.
Segment your email list so you can send targeted emails. This is essential if you offer different kinds of insurance.
Personalize your emails so potential leads feel valued.
Have a clear call to action on every email so potential customers know what you want them to do.
Do not spam! This is the quickest way to lose subscribers.
5. Use content marketing
Although blogging can take a lot of work, it is a good way to generate leads without having to spend. If your website is being constantly updated, it gives people a reason to keep coming back. Also, as an insurance agent, creating content can connect you to your clients and show them that you are an expert in the industry.
Before you create your blog you need to establish a content strategy. What are you going to be posting about? How often will you be posting?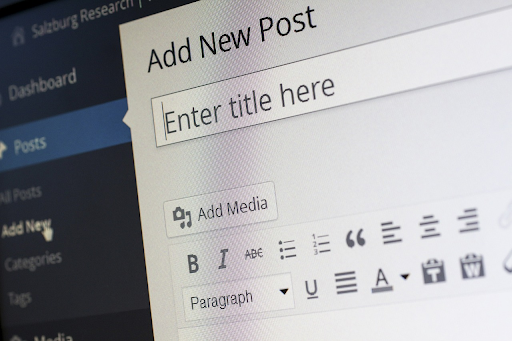 Free to use image from Pixabay
Here are some blog post ideas for insurance agents:
How-to posts
Client stories – interviews with satisfied customers or clients explaining how easy it is to claim.
Current events
FAQs – use the most-asked questions from customer inquiries.
Guest posts.
Guest blogging is also a great way to get free advertising for your insurance agency as you can include backlinks to your own blog. You could partner up with another agent who covers different types of insurance. Alternatively, you could look for blogs based on your expertise.
When creating your blog posts you need to find the balance between search engine optimization (SEO) and quality content.
Don't stuff keywords in unnecessarily as Google will penalize you for it. Instead focus on optimizing your page titles, headers, URLs, and meta description.
6. Create a social media presence
The success of many insurance agents is down to their social media presence. Getting insurance can be quite a personal thing, so creating your own community online could be your best chance at generating valuable leads.
But don't just jump straight onto the most popular social media platform at the time. Use the client profiles you have created to find your target audience. It is better to start with one profile and expand slowly.
Think about how you want to be perceived online. Don't bombard your audience with boring content. Create interesting videos and imagery. Encourage engagement by asking questions and hosting contests.
Social media is also a good place to receive and share testimonials. Encourage client feedback within your community. This will not only attract potential leads but also show that you are transparent and trustworthy.
7. Create testimonials and case studies
When buying new products, trying out new services, and especially when looking for insurance, potential clients look for social proof. They want evidence to show the credibility, reliability, and reputation of a company.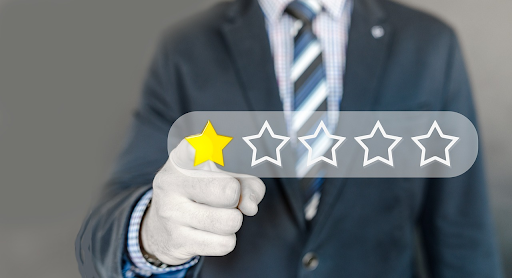 Free to use image from Pixabay
An accessible website, social media presence, and certification all help with this. But what clients want are testimonials and reviews.
Encourage clients to leave reviews on your website, social media, and reputable review sites. You can use these testimonials as marketing content. Additionally, harness the power of word of mouth by encouraging satisfied clients to recommend your services to their friends and family by offering incentives.
Potential leads must see the good and bad of your insurance agency. If a customer leaves a bad review, don't delete it. Craft a professional response to show that you listen to customer feedback and remedy your mistakes. This gives people a realistic view of your agency.
Generate ACA Marketplace Leads for Open Enrollment
As a health agent, your calendar will ideally be pretty much booked up from the beginning of November until mid-December. You want to make sure that you have implemented the right strategies in time for leads to start rolling in before OEP for the Marketplace begins.
SEO for insurance agents as well as local SEO for insurance agents takes time and requires fine-tuning.
Keep in mind that it can take time for your content to rank on Google. Have your content ready well in advance, ideally in June or July. So start strategizing your content well in advance of that.
When Open Enrollment ends, you should research when your pages started to see an increase in impressions and clicks. It should give you an idea of when people start to search for your business. It could also give you an idea if your local market takes a look at their options before other markets.
You should also evaluate which pieces of content convert traffic to leads and what you can do to increase the amount of visitors who request further information.
Social media for insurance agents should be an ongoing task. If you only post just before the OEP, you will most likely be lost in the flood of other insurance agents doing the same.
If you post throughout the year, you will are more likely to create awareness for your brand and when people stumble across your website or social posts when they are shopping for an agent, they are more likely to contact someone they know from somewhere.
Save Money With Organic Lead Generation Strategies
When looking for new strategies to generate organic leads it's always a good idea to look at the latest Lead Generation Marketing trends.
But don't forget the four Ls of lead generation: lead capture, lead magnet, landing page conversion, and lead scoring.
The techniques we have given you take time to set up, and some experimentation. But it is worth it for the long-term benefits. The key to organic lead generation is to give yourself a good foundation with a strong online presence and keep communication channels with potential clients open.