19 Sales Prospecting Mistakes to Avoid
For salespeople, successfully prospecting potential customers is an art that requires both planning and execution. It can be overwhelming to simultaneously consider the various business limitations and prospects of a competitive landscape while also having a keen focus on making your pitch in engaging way.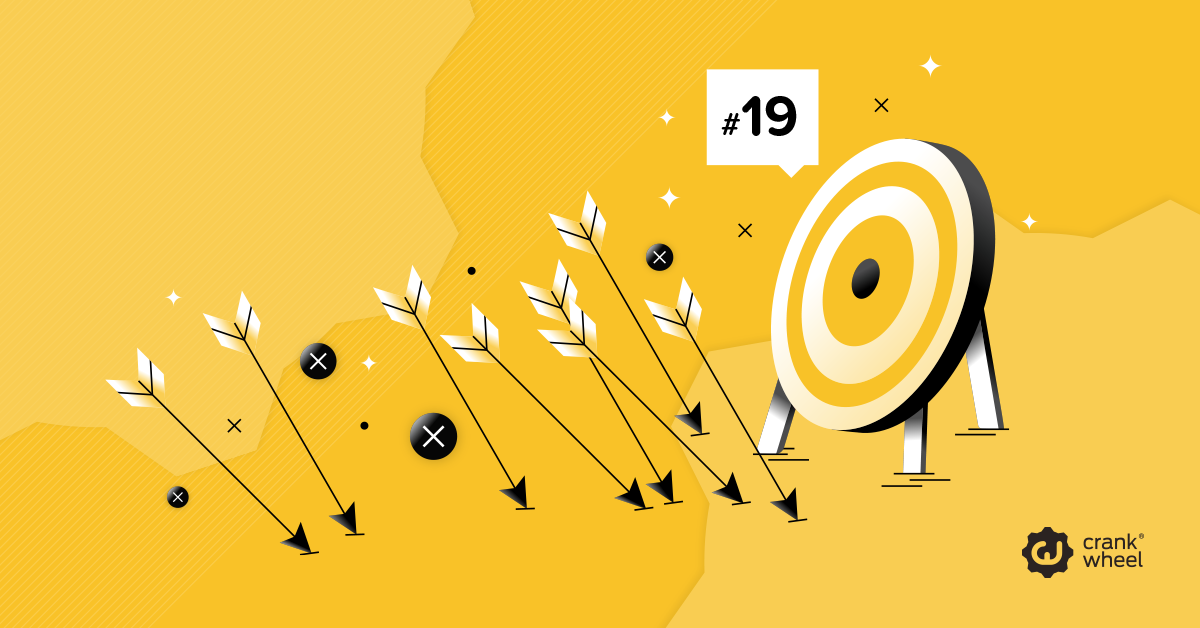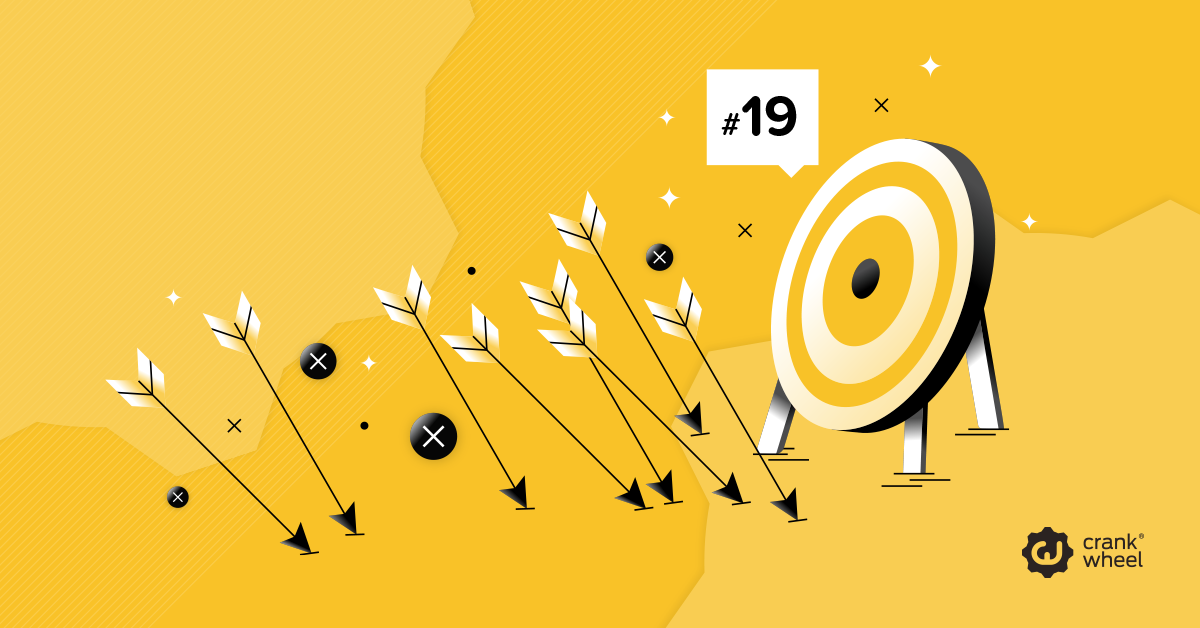 The truth is, many of us make mistakes when it comes to sales prospecting; big ones that hinder our success or small ones that hamper it but go unnoticed.
Whatever the magnitude of any mistake (large or small) made in sales prospecting, there's always something you can learn from it, whether you realize it at first glance or not. 
So let's take a look at 19 common mistakes salespeople tend to make when performing this essential task.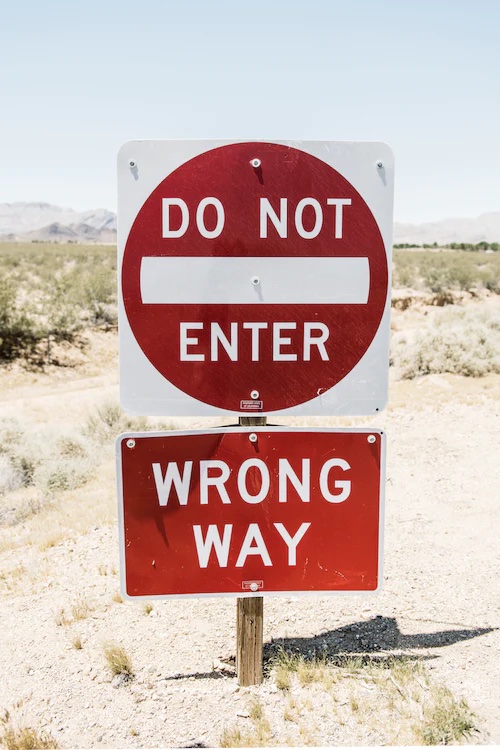 Shortcuts:
1. Not Defining Your Target Audience
One of the biggest mistakes businesses make when starting out is not defining their target audience. It's like throwing darts in the dark without any aim or direction. Your target audience is the key to unlocking success in your business.
They are the people who will become your loyal customers, evangelize your brand and help you grow. 
Without a clearly defined target audience, your business is like a ship without a compass, lost at sea. So, take some time to understand who your ideal customer is, what they like, and how your product or service can benefit them. Your target audience is the foundation of your business, so get it right, and the rest will fall into place.
2. Failure to Complete Research on Prospects
Researching potential customers before contacting them is essential for successful sales. Knowing who you're reaching out to, their wants and needs, as well as the challenges they are facing give sellers an advantage when crafting tailored solutions. This way, they can craft more effective pitches that aren't wasting the customer's time by discussing irrelevant topics and proposals. 
Taking the time to understand a prospect's budget and expectations prior to pitching solutions will help streamline the process and potentially close more deals.
In this sense, research is one of the most important steps in achieving success as it puts sellers in a much better position to make meaningful connections with prospective customers.
3. Not Creating a Prospecting Plan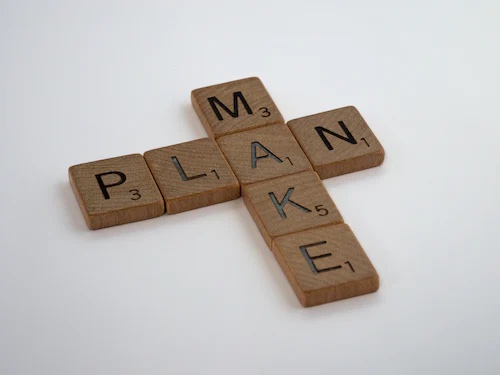 This might seem like a no-brainer but many salespeople go into prospecting with little to no plan at all and this is a little bit like deciding to go on vacation, jumping in the car with the intention of reaching a final destination, but having no actual clue how to get there. 
Having a clear plan will allow salespeople to stay organized and on track with their goals. It will also enable them to identify potential prospects quickly and efficiently, as well as provide an effective strategy for reaching out to these prospects.
When done correctly, a prospecting plan can be incredibly powerful in terms of helping salespeople increase their customer base and close more deals.
4. Not Tracking Your Results
Have you ever found yourself feeling like you're putting in a lot of effort but not seeing any progress? It can be frustrating, right? Well, one possible reason for this is not actively tracking your results.
Keeping track of what works and what doesn't can make all the difference in achieving your sales goals.
By keeping track of certain metrics, such as conversion rates, response times, average deal size, and customer lifetime value, you can gain valuable insights into how well your efforts are working.
This data can help you understand what you should be doing differently and where you should focus your attention in order to achieve better outcomes.
Additionally, it provides feedback so that you can track your own progress and adjust your strategy accordingly.
5. Not Following Up
Following up with prospects is an important part of the sales process, especially for remote salespeople.
Staying in touch with prospects and staying at the forefront of their minds can help keep you in their consideration while setting and priming them for a potential sale. 
Following up also gives you the opportunity to ask for feedback on your offer and adjust your strategy accordingly. By consistently following up and reaching out to prospects, salespeople can maintain relationships, build trust, and ensure that deals are closed in a timely manner.
Following up also helps to show respect and courtesy to potential customers, which can leave a lasting impression and encourage future business.
6. Not Being Persistent Enough
Being persistent is a key factor in success when prospecting for leads. Salespeople, who may be competing with larger organizations, need to display tenacity and resilience if they are to stand out from the competition. 
Persistence helps to ensure that prospects are being reached on multiple occasions, providing them with more chances to engage and absorbing any potential rejections from earlier interactions.
Additionally, small changes can be made over the course of multiple follow-ups in order to refine the message and better resonate with customers.
7. Over-Reliance on Cold Calling
Cold calling is a common tactic used by many salespeople when prospecting for leads, however, relying too much on this tactic can limit the effectiveness of outreach strategies.
Cold calls are often met with resistance or ignored entirely, leaving salespeople feeling like they have hit a brick wall. 
To maximize their chances of success, salespeople should diversify their approach and focus on building relationships through more meaningful channels such as email with sales videos, webinars and social media.
By taking the time to build trust with prospects and establish connections, sellers can better differentiate themselves and achieve greater results when reaching out to potential leads.
8. Not Leveraging Warm Calling
One tactic that can help maximize success when prospecting is warm calling, which involves reaching out to contacts who have already been identified and have some level of familiarity with the salesperson or the company's product/service.
By utilizing warm calls, salespeople can circumvent many of the obstacles associated with cold calls, such as a lack of response or rejection from prospects. 
Warm calling also allows salespeople to establish better relationships and trust with prospects which can ultimately lead to higher returns on investment in terms of time and resources.
As stated above, it's important for salespeople to take the time to research their target prospects prior to making a call and make sure they are ready to address any potential objections in an articulate manner. 
9. Not Staying Positive
Salespeople must stay positive and maintain a winning attitude when engaging with potential prospects. Prospecting can be a daunting task but maintaining a positive outlook is essential to success. 
Negativity can lead to burnout or an unproductive approach, which can hurt sales performance. Remaining upbeat and optimistic helps sellers stay focused on achieving their goals no matter the situation.
A positive attitude will increase their chances of success by promoting resilience and creative thinking. Focusing on the positives while prospecting can help sellers boost morale, embrace challenges, and improve their overall prospecting ability.
10. Being Too Pushy With Prospects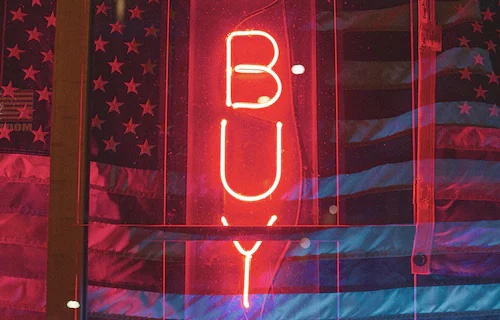 Being too pushy with prospects can be a common mistake for anyone in the business world. We all want to seal the deal, but it's important to remember that building a relationship takes time. Pushing too hard can turn potential clients away and leave a bad taste in their mouths. 
Instead, try taking a more subtle approach. Get to know them, listen to their needs, and offer solutions that can help them. It's important to strike a balance between being assertive and being respectful of their time and decision-making process.
The next time you're dealing with a potential client, take a step back and remember that in the long run, it's better to be a little patient than to push too hard and lose their interest altogether.
11. Failure to Ask For the Sale
One very common mistake some salespeople make when they're in the prospecting phase is that they don't actually ask for the sale. By 'asking for the sale' we mean taking the time to clearly and explicitly ask if the prospect is going to move further with the process or not. 
In the previous point, it was mentioned that you don't want to be too pushy, but it's also important to have a clear idea of the moment when you have given the prospect all the information they could possibly have and at this point, it's a good idea to find out if they're interested or not. 
Essentially, failing to ask for a sale is a bit like putting on a great concert but letting everyone watch it for free. You need to make a clear and confident request for the sale, or else all your hard work will be for nothing. 
12. Reaching Out Too Often
It's important for salespeople to be mindful of how often they are reaching out to potential prospects. Too many or too frequent communications can lead to prospects feeling overwhelmed, annoyed and possibly even put off by the salesperson's efforts.
This could result in them blocking the sender, ignoring future messages or even leaving a bad review. 
Establishing clear boundaries and setting expectations around communication frequency can help ensure that salespeople aren't over-contacting their target prospects.
Learning to strike the right balance between contact frequency and effectiveness can be difficult but is essential for maximizing success while maintaining a positive relationship with prospects.
13. Being Too Salesy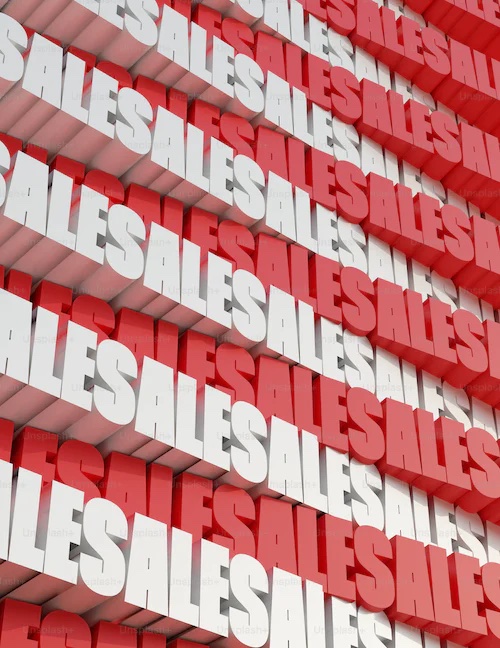 Let's face it, nobody likes a pushy salesperson. You know the ones; the ones who use every trick in the book to sell you something you don't really need or want. It's like they're reading off a script, trying to fit as many buzzwords into the conversation as possible.
But here's the thing: being too salesy doesn't just turn off potential customers, it can actually harm your business in the long run. 
When people feel like they're being manipulated, they're less likely to trust you or your product. That's why it's so important to strike the right balance between being persuasive and being respectful.
You want to make the case for your product, but you don't want to come off as a used car salesman. So take a step back, think about your approach, and remember that building a relationship with your customers is more important than making a quick sale.
14. Taking Rejection Personally
Salespeople should remember that rejection is a natural part of the prospecting process and not take it personally.
Rejection can be discouraging and can make salespeople feel like they are wasting their time, but it's important to maintain a positive attitude and keep trying.
No matter how many rejections they face, sellers should stay focused on achieving their goals and continue to look for new opportunities.
It's also essential to learn from each experience and use what they have learned to refine their approach and become more successful in the long run.
The key is to not let rejection stop them from continuing their efforts or derail their progress. Instead, salespeople should use rejection as an opportunity to grow and improve.
15. Prospecting Inconsistently
Consistency is key when it comes to successful prospecting. Salespeople should strive to reach out to prospects on a regular and consistent basis, even when they do not initially respond. This is because relationships take time to nurture and grow. 
It's also important for sellers to be consistent in their approach; by using the same techniques consistently, salespeople will be able to gradually build familiarity with potential customers which can help increase the likelihood of success in the future.
With a commitment to consistency and perseverance, salespeople can establish deeper connections with prospects and ultimately achieve their desired results.
16. Not Knowing Your Product Well Enough
You've heard the phrase "jack of all trades, master of none," right? Well, the same applies to your product. It's important to have a wide range of knowledge in your industry, but if you don't know your product inside and out, you might be selling yourself short. 
Understanding every feature, every benefit, and every minute detail will not only give you an edge in the marketplace, but it will also give you confidence when pitching to potential customers.
Plus, it never hurts to be the go-to expert, right? So don't be afraid to dig deep and truly understand what you're selling. Your customers and your bottom line will thank you.
17. Not Knowing Your Goals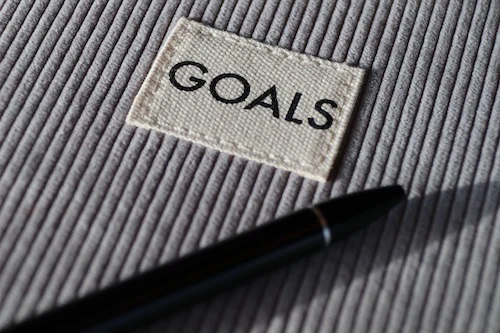 Setting goals is one of the most important steps in successful prospecting. Salespeople should establish specific and measurable goals for their activities, so they can take proactive steps to reach those objectives. 
Goal setting is also important for tracking progress and success, as it allows salespeople to focus on the milestones they have achieved and continue to work towards their ultimate goals.
Knowing your goals clarifies the path that needs to be taken, and helps ensure that salespeople don't get off track or diverted from what they need to do in order to reach their desired outcomes. Understanding where you want to go will help you be more efficient and effective in achieving those goals.
18. Not Focusing on Prospect Pain Points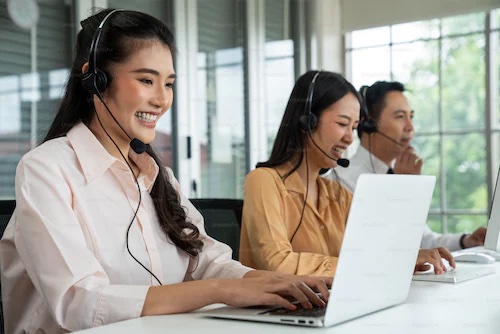 Focusing on the pain points of potential customers is paramount to successful prospecting. Salespeople should be able to identify their prospects' needs and desires, in order to provide solutions that address their challenges. 
It's not enough just to understand what products and services could benefit them; it's important to truly understand the customer's situation by digging deeper into the factors that are causing them trouble.
By doing so, salespeople can tailor their solutions more effectively and demonstrate a genuine interest in helping the customer reach their desired results. This helps build strong relationships with prospects which leads to better sales outcomes.
19. Not Building Your Personal Brand
Salespeople should focus on developing their own unique identity and crafting a message that resonates with their target buyers. Personal branding helps build trust with potential customers, which leads to more opportunities for sales conversations and increases the chances of closing deals.
In addition, it also allows salespeople to showcase their skills and expertise, positioning themselves as thought leaders in their industry and building a network of contacts that can generate referrals and lead to higher sales figures.
Conclusion
As a salesperson, it's important to stay on top of your sales prospecting game. Avoid the 19 key mistakes outlined in this blog post, and you should be well on your way toward success. To find more tips about how to get a better competitive edge in sales, check out some of our other blog posts.