How to Build a Marketing Campaign For Your Solar Business
Solar energy has been all the rage for a few years now. It's better for the planet, it's financially beneficial in the long run, and there are even government incentives to switch to renewable energies. It should be selling itself.
Nonetheless, if you have a solar business, you're going to need to know how to build a marketing campaign to promote and sell your services.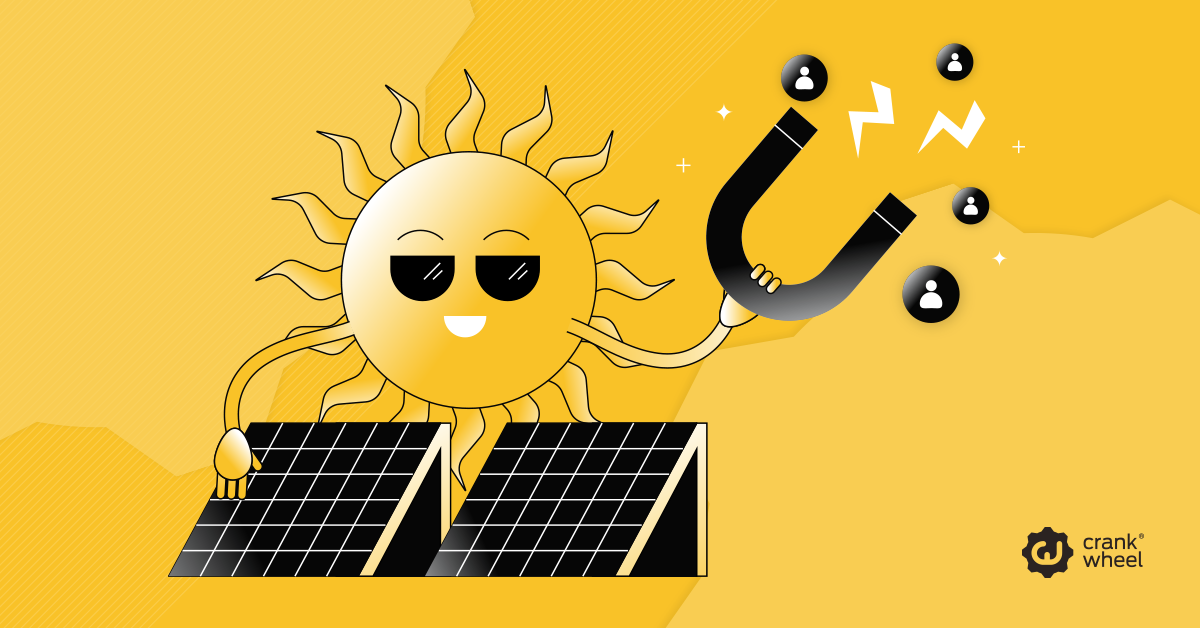 That's because the solar industry is burning up right now and new businesses are popping up every day. In a market filled with competition, you'll need to build a personal brand around your solar business to stand out and be successful.   
This blog is for the solar startup founder who has their business plan in place but hasn't yet worked out how to break into the market and reach their audience.
Read on and you'll find the fundamental building blocks of a marketing campaign, the key selling points for a solar business to focus on with their marketing, and seven innovative ideas to inspire your next marketing campaign.
Shortcuts:
The Building Blocks of a Solar Marketing Campaign
7 Creative Marketing Campaign Ideas for Solar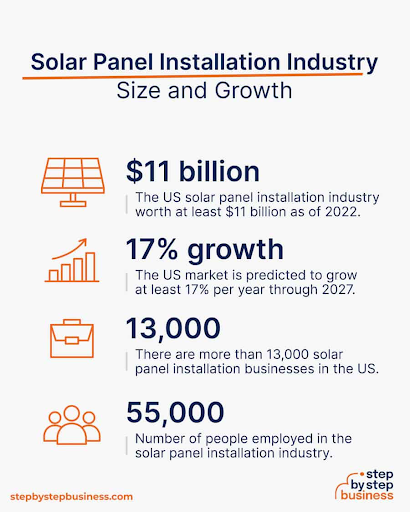 image sourced from stepbystepbusiness,com
The Building Blocks of a Solar Marketing Campaign
While your solar marketing strategy will be unique compared to other solar businesses due to a number of factors – such as target markets, degrees of local competition, and specific offers – there is a consistent structure that any marketer should follow. 
You can finetune certain points within this framework and align your strategy with specific business objectives, but sticking to this structure will help maintain fundamental marketing principles. 
To do this, you'll want to make sure you go through each of the steps below:
Define Your Goals - It's imperative to outline what you want to achieve with your campaign. Decide if you're looking to expand your reach, increase lead generation, or boost conversions and sales, then set measurable goals.
Know Your Audience - Determine your target audience and research its demographics, preferences, and purchase habits. You can then tailor your campaign to them.
Craft a Compelling Message - Craft a clear and engaging message that highlights the benefits of solar power and your unique expertise. Then, think of ways to communicate that message alongside a direct call to action.
Select the Right Channels - Choose the marketing channels that you'll employ. You'll use the audience research you did earlier to discern whether social media, email marketing, content marketing, or a combination of all of these will reach your audience effectively. 
Budget and Timeline - Finally, determine how much you can invest in your campaign and set a realistic timeline for its execution.
Making Your Marketing Campaign a Multi-Channel Experience
The thing about the modern marketing landscape is that it doesn't just matter what you say, but how you say it too. A well-rounded marketing campaign for any business, solar included, needs to employ a mix of channels.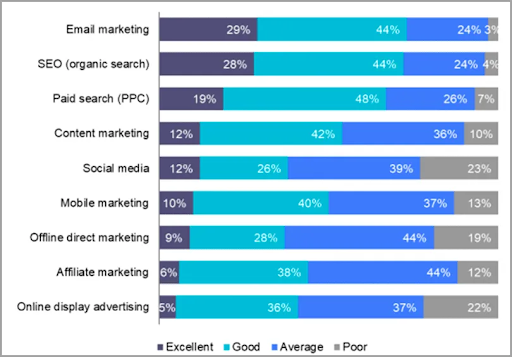 image sourced from jeff.bulas.com
It's essential to work out what channels you wish to focus on before you land on a marketing campaign idea to pursue.
This way, you can sculpt your marketing campaign to your chosen channel.
Once you've chosen which channels to employ, it's important to continuously monitor the performance of your marketing efforts.
You'll need to note which channels most effectively engage your target audience, and adapt your strategy based on these data-driven insights.
The best mentality to take when trying to maximize your solar business's reach and impact is one of continuous growth and improvement.
Each campaign will be a little different based on the lessons learned from the last. Each time you'll reach a wider audience and learn how to engage with them more effectively and increase your conversion rates.
So, don't be afraid to experiment and try something new – if nothing else, it'll be a useful learning experience. Here are six of the key channels for you to try out with your next marketing campaign:
1. Local Marketing and Partnerships
Establishing your core local customer base is essential to any solar business. Building relationships within your community shows customers your business is trustworthy and can generate valuable word-of-mouth.
The first step is listing your business on Google My Business. Then, start attending local events and trade shows. Your aim at these events should be to find local contractors, home builders, and real estate agents to partner with so they can then refer their customers to your services.
2. Email Marketing
Solar email marketing is a great and cost-effective way to increase engagement from existing customers. It's a personal, direct tool that helps you to reach your customers, making it an effective channel for harboring an emotional connection with them. 
Start by collecting customers' contact details and sending out regular newsletters featuring promotional offers, educational content on solar energy, and your brand story. The next step is to segment your email list and personalize messages based on the recipient's interests and behaviors.
 3. Social Media Marketing
Active social media accounts on Facebook, Instagram, Twitter, and LinkedIn can both increase visibility and create connections with your audience. 
Craft engaging content leveraging customer success stories, before-and-after photos of installations, and updates on government incentives, then schedule regular posts. 
You can then leverage your content to sell more such as using Facebook to generate solar leads, 
If you're looking for a way to boost visibility quickly, paid advertising on these platforms can also be effective in reaching a wider audience and targeting specific demographics.
4. Content Marketing
Content marketing is a powerful channel for educating and informing your audience about solar energy. It'll help establish your authority on the topic and can increase visibility when employed alongside SEO.
Create informative blog posts, videos, and infographics highlighting both the benefits of solar power and your experience in the field. Offer tips for energy efficiency as well, which can showcase your expertise further. 
5. Search Engine Optimization (SEO)
Really, SEO for solar and digital content marketing should always go hand-in-hand. Strong SEO-driven content marketing will increase your visibility by helping your website rank higher in search results, which is a great way of boosting lead generation.
Optimize your site by strategically placing relevant keywords throughout high-quality content. Then, build backlinks from authoritative sources. You'll also need to cover technical aspects of SEO such as site speed, mobile optimization, and meta tags to boost those search engine rankings.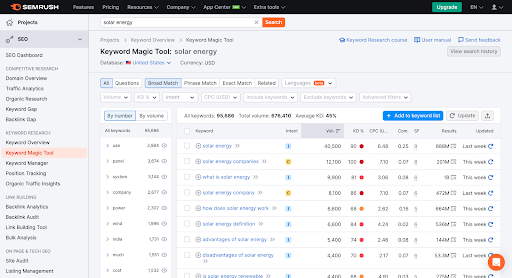 Screenshot taken from semrush.com
6. Pay-Per-Click (PPC) Advertising
PPC advertising through platforms like Google Ads can drive immediate traffic to your website.
Create targeted ad campaigns that focus on relevant keywords, such as "solar installation," "solar panel financing," or "solar energy benefits." PPC allows you to control your budget and measure the ROI of your campaigns effectively.
While PPC can be a great way to boost reach early on in a campaign, due to its cost it's not always sustainable. If you're only just getting started in the solar business, it may be best not to be over-reliant on PPC.
7. Other channels
This is by no means a comprehensive list. Really, you can reach your customers by any medium you choose. Webinars, for instance, have been growing in popularity since Covid-19. In-person events and conferences can be great for younger businesses to establish their core local audience. You could even send virtual fax messages to some of your prospects if you like.
The key is knowing who your target audience is and what channel will engage them most effectively.
Key Selling Points for Solar
As mentioned earlier, there are a few advantages to solar power that can really do a lot of the marketing work for you. While you'll have to personalize your campaigns to set your business apart from the competition, you'll want to hammer these core selling points home too as they're a surefire way to reach your audience.
If you can communicate the advantages of solar energy while emphasizing what makes your business unique then you're most of the way to learning how to sell solar panels. Here are the four main selling points for a solar business that you can leverage to build a compelling marketing campaign: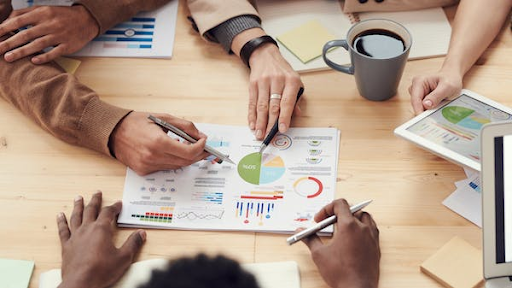 Free to use image sourced from Pexels
 1. Environmental Sustainability
More and more people are going green, and buying from your business means contributing to environmental sustainability. This has to be the cornerstone of any solar business's marketing campaign. As the world grows more environmentally conscious, significant reductions in carbon footprint are an increasingly powerful selling point to leverage.
So, you want your marketing campaigns to emphasize how solar power helps combat the climate crisis. Our top tip: use visual elements like images of pristine landscapes, clean air, and solar panels to evoke a sense of environmental consciousness.
2. Cost Savings
Another key aspect to focus your marketing campaigns around is the financial advantages of solar energy.
A well-designed solar system can substantially reduce or even eliminate monthly electricity bills. The long lifespan of solar panels, typically ranging from 25 to 30 years or more, and the minimal maintenance they require further enhance their cost-effectiveness.
Fill your marketing campaign with clear and easy-to-understand financial infographics that demonstrate the potential for saving with solar. You can also use case studies and testimonials illustrating how your solar installations have helped save customers money.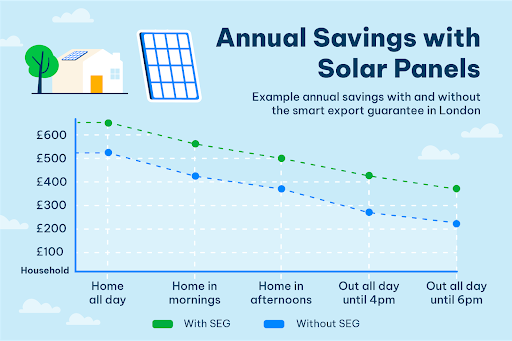 Image sourced from theecoexperts.co.uk
3. Energy Independence
Energy independence can attract homeowners and businesses alike and is particularly appealing in areas where power outages or grid disruptions are common.
Try conveying the message of energy independence in your marketing campaign by highlighting the reliability and resilience of solar power. Share stories or anecdotes of customers who have experienced uninterrupted power during grid failures thanks to their solar installations. 
7 Creative Marketing Campaign Ideas for Your Solar Business
Now you've got the key bases of a marketing campaign covered, let's explore some creative ideas to help you achieve your marketing goals.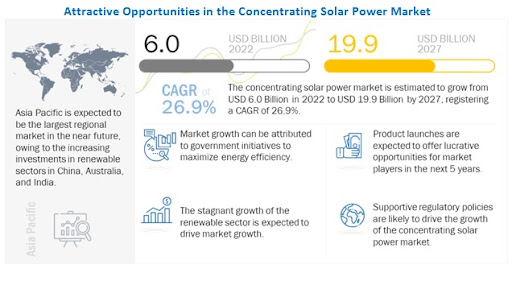 Image sourced from marketsandmarkets.com
1. Solar Home Makeover Contest
Host a Solar Home Makeover Contest that encourages homeowners to participate for a chance to win a free solar installation. This campaign goes beyond the traditional promotional approach by not just offering discounts but showcasing your products, too. 
Invite participants to share their reasons for wanting to switch to solar over social media and local channels. This will heighten visibility while establishing an emotional connection with your audience. Broadcast the winner's journey through videos and blog posts to showcase your products.
2. Solar Power Webinars
Empower your audience with knowledge through a series of Solar Power Webinars. These webinars can cover topics from the basics of solar energy to more advanced technical aspects. 
By providing valuable information in an accessible format, you position your company as an authoritative source in the solar industry while getting more engagement from your customers. Webinar audiences tend to be more interested in learning something new, so make these webinars informational and avoid sounding too salesy. 
If you're worried about attendance, offer exclusive deals or discounts as a reward for the participants' engagement.
3. Solar Community Initiatives
Build trust and community support by organizing Solar Community Initiatives. Sponsor local events or fairs where your team can provide free solar assessments and consultations to attendees. 
This will increase your brand's visibility and demonstrate your authority and commitment to local sustainability. It'll also help improve client communication. Engage in educational activities, such as workshops on energy conservation, to further showcase your expertise and dedication to the community.
4. Solar Social Media Challenges
Leverage the trend of social media challenges to engage your audience and promote solar energy creatively. Launch a Solar Social Media Challenge where participants share their innovative and eco-friendly uses of solar power using a branded hashtag. Recognize and reward the most creative and sustainable entries, driving user-generated content that spreads the word about your brand organically.
5. Virtual Reality Solar Tours
Employ cutting-edge technology and offer Virtual Reality Solar Tours. Potential customers can virtually "walk through" a home powered by solar energy with this immersive experience. Consider offering VR headset rentals if you can afford to. Alternatively, try creating a smartphone app for a more accessible, affordable experience.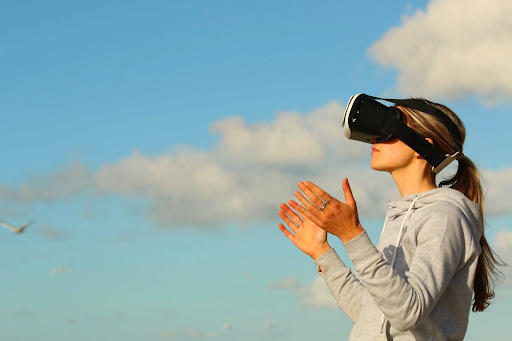 Free to use image sourced from Pexels
6. Green Influencer Partnerships
Connect with eco-conscious influencers who align with your solar brand's values and piggyback off of their social media success. Collaborate on Green Influencer Partnerships where these individuals can authentically promote your products and services to their environmentally conscious followers. 
7. Solar Power Petition
Mobilize your audience by creating a Solar Power Petition advocating for solar-friendly policies and government incentives. This campaign raises awareness about the importance of solar energy. Additionally, it positions your brand as a proactive advocate for sustainable energy.
Share this petition either on your website or even using auto dialers for those who prefer to participate over the phone, and publish information about how solar energy benefits not only individual households but also the environment and the local economy across all of your channels. Then, keep your audience informed about the progress of the petition.
Ready to Launch Your Solar Business's Next Marketing Campaign?
The solar industry presents immense opportunities for growth, but to be successful in solar sales requires effective marketing. To capture the spotlight in this dynamic landscape, your solar business needs marketing campaigns that not only shine bright but also resonate deeply with your audience. 
By understanding the fundamentals of a marketing campaign, recognizing your solar business's key selling points, and implementing creative marketing campaigns like the ones mentioned above, you can burn hot in the competitive solar market.